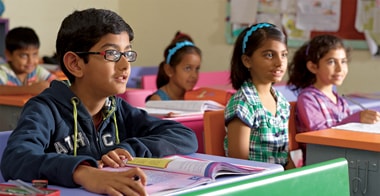 Admissions Open for the Academic Year - 2018 - 2019
"Nursery to Grade 10"
About Ithaka International School
Children are a bundle of energy waiting to find the right avenues in their world, what we do is lead them in the apt direction, by spotting their potential early. At Ithaka International School, your child will be a part of this incredible journey - where talent will be spotted, where skills will be honed, and where every child will have a canvas to paint on and grow. Because Ithaka, is all about journey.